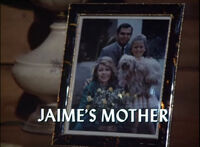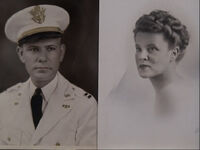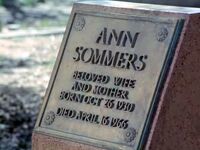 Jaime's parents (Ann Sommers and James Sommers) were college professors and worked for the university in the 1950s. Her mother Ann was also an undercover agent for the US Government ("top echelon, political science", according to Oscar Goldman). Ann was born on Oct. 26, 1930.
Ann and James died on April 16, 1966, when Jaime was a young teenager. She always thought their deaths were the result of an accident, only learning a decade after their deaths that they were presumed murdered. The records were sealed and all the information pertaining to the case is stored at the CDI in Los Angeles, where it was even inaccessible to the OSI. No positive identification of Jaime's mother was made at the time of the accident.
Due to her sensitive position, Ann worked closely with Chris Stuart, a fellow agent who closely resembled Ann and, following some plastic surgery, was rendered Ann's double, and this duplication was utilized for security purposes. Ann and Chris became close friends to the extent of Chris becoming considered part of the Sommers' extended family.
Years after the accident, Jaime encountered Stuart, who briefly claimed to be Ann (with Chris being the person who died in 1966) until an OSI team positively identified the remains buried in the Ojai grave as being that of Ann Sommers. It was around this time that Oscar Goldman finally provided Jaime with full disclosure regarding her mother.
Appearances
Community content is available under
CC-BY-SA
unless otherwise noted.