For the character played by John Saxon, see Fred Sloan.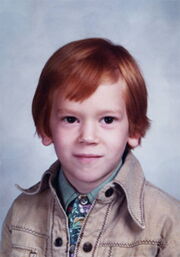 Major Sloan is known to his friends IRL as Joe Burns. Joe was an avid fan of the Bionic shows of the 1970s when they were on the air (see image of Joe, top right), and has recently rediscovered this interest.
Sadly, the impulse to give Universal lots of money has been thwarted by these series not being for sale in the US on home video. Not to be deterred, Joe slipped Uni some cash for their releases abroad. Hopefully the proceeds will go directly to a US Region 1 DVD release, ahem. Attending upon further releases, Joe gets his Bionic fix by contributing at the Bionic Wiki, and caretaking a small SMDM fansite at The Six 1973.
So what have I done? A simple numeric answer would be...Special:Editcount/Major Sloan edits and counting. If that's unsatisfying, see the contribution tab for the traditional view, or have a gander at Major Sloan's blog, where you'll find a custom list of projects I've undertaken here.
More recently I've launched a new wiki for Mego's Micronauts here at Wikia: The Micronauts Wiki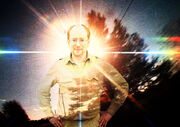 Bionic Photos